A step-up horn with intonation and style.
An intermediate Kruspe wrap horn, this horn offers a great value for an intermediate horn.
The H378 has similar playing characteristics to those of the H178, outstanding tone with a bright, compact feel and sound. Yellow brass produces a higher tone color with more overtones for clearer projection. Capable of playing pianissimo staccato notes clearly and evenly.
Key of Bb/F double; .468″ bore; 12-1/4″ hand-hammered, yellow brass bell; large throat; .310 venturi of yellow brass; noiseless string action, short stroke with stainless steel springs; tapered hand-lapped rotors; nickel silver slides inside and out; lacquered brass finish. Key of F/Bb. Allows for great projection and control. Nickel silver outer slides offer great durability.
All Holton French Horns, including the single and double models, feature valve rotors that are tapered. This is so that as the valve wears, it automatically seats itself. This includes the bearing surfaces axles on each end of the valve and the bearing plates. All Holton French Horn bells are made with overlapped seams. This is much more durable than one made with a butt seam. It also produces a better tone and timbre. This is one of the outstanding characteristics on which Holton USA French Horns developed its reputation.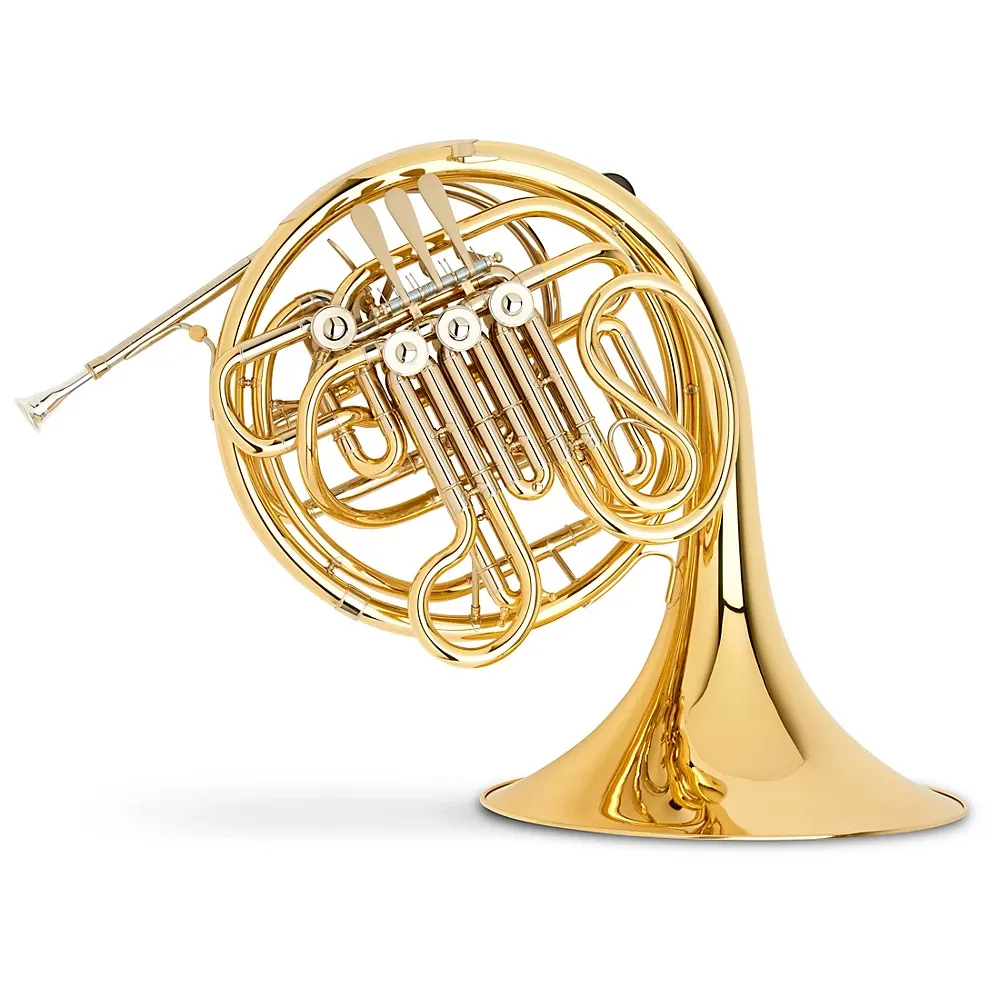 Features
Specifications
Key
F/Bb
Finish
Lacquer
Bore
468-inch.
Bell
12-inch Yellow Brass. Fixed. Bell Throat: Medium.
Wrap
Krüspe
Rotors
Tapered Rotors
Bearings
Tapered
Material
Solid Nickel Silver Inner and Outer Slides.
Case
Yes.
Mouthpiece
Holton Farkas MC.
Mouthpipe
Silver Plated Holton Farkas MC Mouthpiece.